Count whatever you want
---
Lite version comes for free, test it and go for pro
Count whatever you want
---
Lite version comes for free, test it and go for pro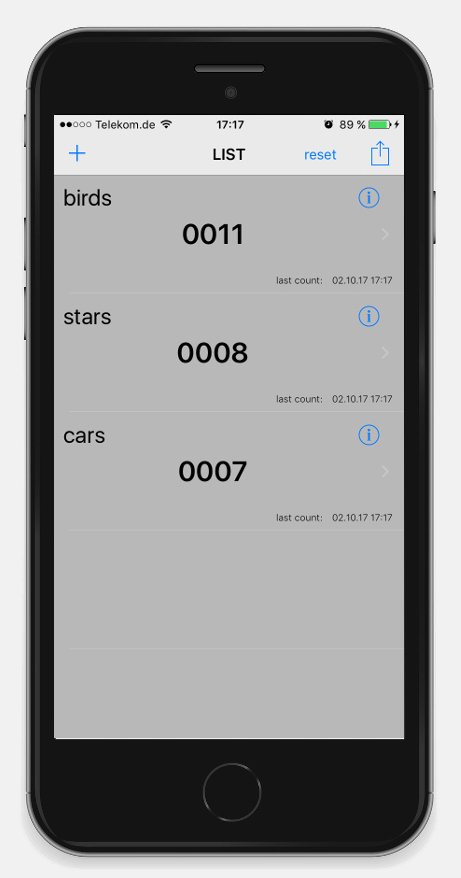 Take a Tour
Take a Tour
Count whatever you want
COUNT IT... Count birds, cars, beer... whatever you want to count. This app allows you to set up multiple counter. Configure them individually, scan the position of counting.
PRO-Version... Counter statistics are formatted as csv for easy postprocessing in a spreadsheet. Export all the details via mail, or copy to dropbox
Available for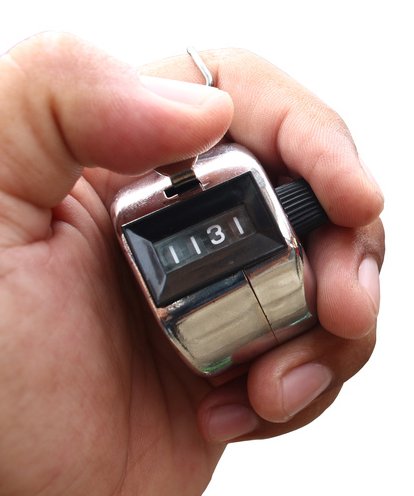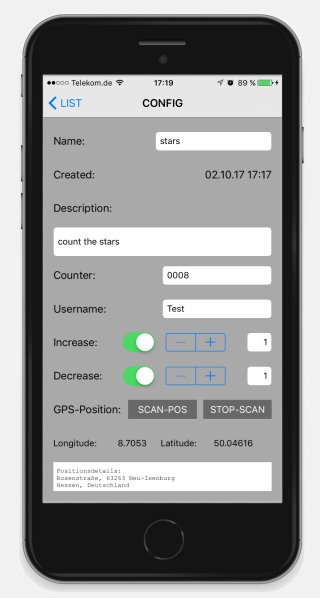 Configuration
Configure it to your needs...
set increase/decrease steps
(de)-activate increase/decrease buttons
log gps position
set username for export stats
Available for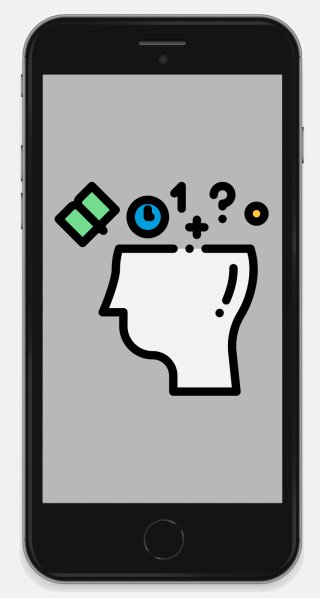 More to come, raise ideas?
The app is not final... raise ideas for new features and we will try to enhance the app accordingly to your requirements.
Sync counter through dropbox
Filter exports
Versions
Install the lite version for test, buy pro for full featureset
Lite
5 counter
full configuration
no data export

€ 0.0
Premium
unlimited counter
full configuration
data export through mail, dropbox, et al.

€ 1.99